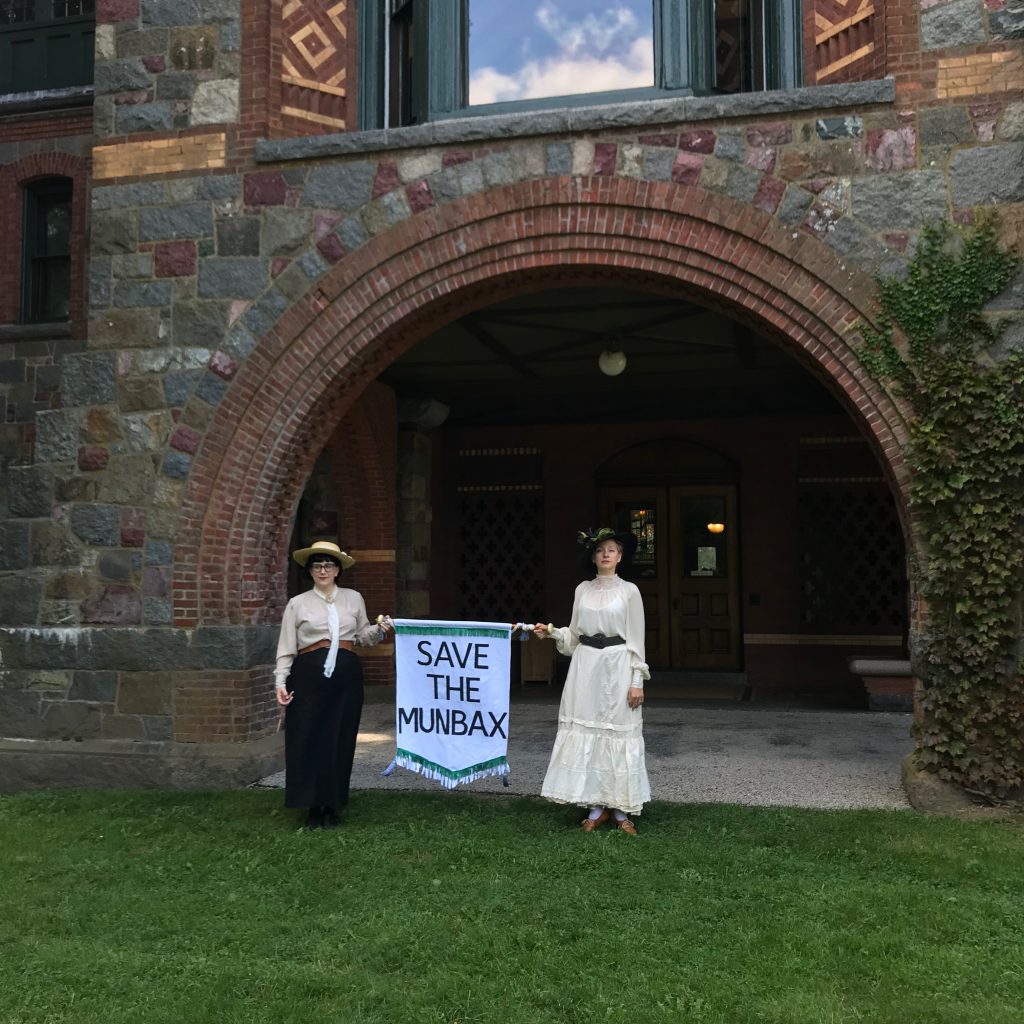 It's been a while, but I'm back, baby (…and with a new baby). I've taken time away from the blog to focus on new acts of creation, like literal childbirth, as well as the metaphorical birth of a couple new projects. The most pressing of these is Save the Munbax! Here's the pitch:
Save the Munbax is an immersive, interactive show set in an 1898 historic mansion and magical convention. Discuss the issues of the day with your fellow magicians, examine and identify magical creatures, cast spells, mix potions, learn more about divination or just explore the lovely mansion! If you'd like to interact, you can speak with characters throughout the event to learn more about the story and help them solve puzzles and complete tasks. And most importantly, you can help us figure out why our dear Munbax has fallen ill.
For the last year, I've been co-designing this with amazing Green Door Labs mastermind Kellian Pletcher Adams. Save the Munbax lives at the intersection of puzzle rooms, immersive theater, cosplay, and larp, with a liberal coating of magic and wonder–an emerging genre Prof Celia Pearce has called "playable theater." That feels like a good name. One of our design goals is to make experiences like this accessible to a wide range of audiences, from hardcore larpers to puzzlers, to participatory skeptics.
The show highlights the delightful creatures of local sculptor Hilary Scott, and makes use of a gorgeous historic mansion. We welcome Harry Potter enthusiasts, cosplayers, Steampunk fanatics, and kids of all varieties, age eight and up.
If you are in the Boston area, please do join us!
Dates: October 5, 6, 7, and 8th.
Times: All shows are 7:30 pm to 10 pm
Location: Eustis Estate in Milton, MA
We're friendly to kids 8 and up.
You can learn more and buy tickets here.